Lorient Polyproducts Ltd
The Role and Performance of Fire + Smoke Resisting Doors
We've been designing and manufacturing high performance sealing systems for over 40 years. Our intumescent seals are a vital part of a fire door assembly, helping to defend buildings against the spread of fire. Our smoke seals restrict smoke movement around a building – giving people time to escape, and reducing property damage.
We aim to be the best in the world in our sector. We've built a strong reputation for design innovation; and for producing the highest quality sealing systems embracing acoustic, smoke, fire and thermal containment; as well as accessibility. Our dedicated R&D and testing facilities rigorously put our sealing systems through their paces — enabling us to enhance product form and function.
Respected throughout the industry for our technical expertise, we play an active role in helping to shape standards and best practice. We believe in providing excellent levels of customer service; and are at our best working in partnership with you.
We're proud of our past, but even more excited for our future!
Presentation Details:
The importance of fire and smoke resistant door assemblies is easily illustrated by the 216 deaths and £2.52 billion property losses each year in the UK alone.
Hard facts concerning deaths, injuries and property damage caused by fire and smoke
Regulatory requirements for fire and smoke resisting door assemblies
The behaviour of smoke
Effective door design
Design conflicts
Independent accreditation
You can watch this presentation online for free. You will be sent a CPD certificate after watching the video presentation.
Register your details using the online form and get instant access!
This presentation is provided by Lorient Polyproducts Ltd
Endeavour House, Fairfax Road, Heathfield Industrial Estate, Newton Abbot, Devon, TQ12 6UD
Website: www.lorientuk.com
Email: [email protected]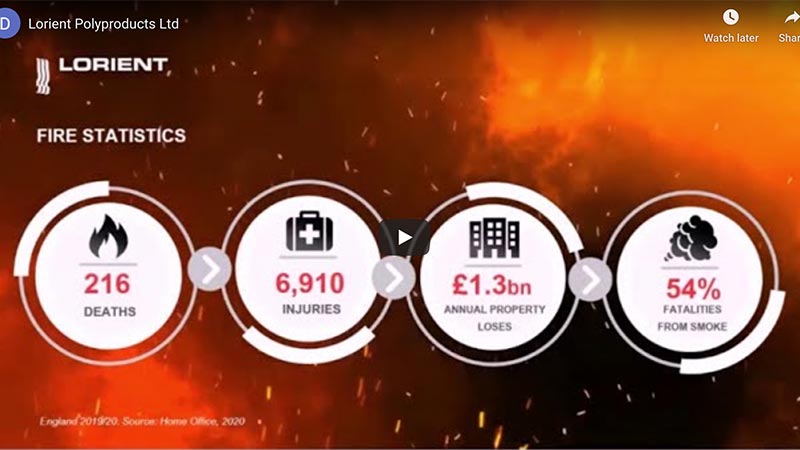 Simply enter your details into the form below to register and watch this presentation. It's completely free!