Solarlux
To slide or to fold…That is the question

Solarlux aims to convince the world of the merits of greater transparency, lightness and vitality, and influence architecture the world over with its fascinating and exclusive glazing solutions.
For over 35 years, Solarlux has stood for outstanding quality in the manufacture of bi-fold glass doors, glass extension, glass sliding systems, balcony and façade solutions.
The Melle based company in Germany offers individual glazing solutions and innovative design possibilities which are a worldwide success.
Presentation Details:
This presentation will provide the how? what? when? and where. The evolution of sliding / folding sliding door. Materials. Pro's and Con's of each system type. Usage and operation, Quality, testing and performance standards, Installation and maintenance, Case studies.
You can watch this presentation online for free. You will be sent a CPD certificate after watching the video presentation.
Register your details using the online form and get instant access!
This presentation is provided by Solarlux
Solarlux, 5 Quadrant Park, Mundells, Welwyn Garden City, AL7 1FS
Website: www.solarlux.co.uk
Email: [email protected]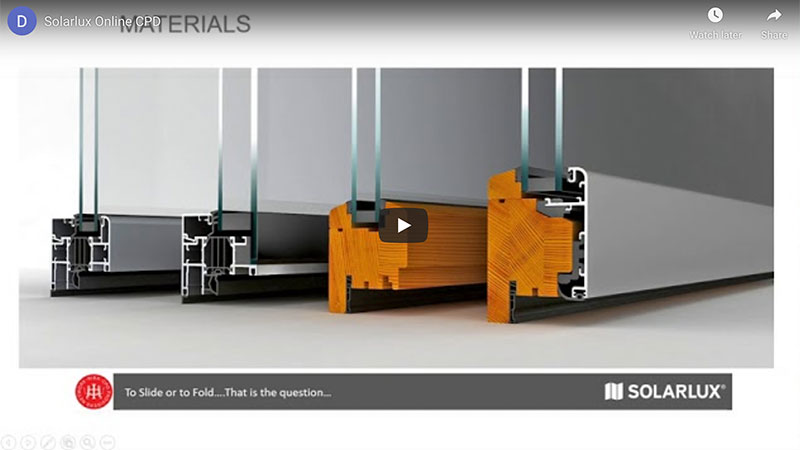 Simply enter your details into the form below to register and watch this presentation. It's completely free!
Please note: Your details will be passed onto the CPD provider.