Tuesday 9th November 2021
Our newest method to deliver CPD is these regional MEET the EXPERTS Online CPD events which will operate in exactly the same way that our LIVE events are staged – but, unfortunately, without the traditional Bacon Roll at 0815!!
Please take a look at the programme, select the talks you want to attend and allocate the space in your diary!

For each presentation you will be connected to the individual presenter for their seminar.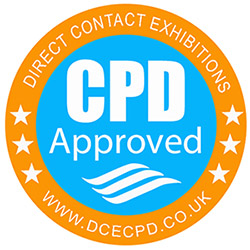 WEST MIDLANDS & SOUTH WALES
09:30
INTRODUCING METAL WEB FLOOR JOISTS
Learn about the application of metal web joists in floors and roofs. The advantages over alternative joist systems; the unique attributes of Posi-Joists, how far they will span, important design details, their acoustic performance and details of relevant Standards and Regulations.
by MiTek Industries Ltd
14:00
UNDERSTANDING OFF-MAINS DRAINAGE
Don't miss your opportunity to join Kingspan Klargester's popular, fully-accredited CPD. Accredited by Engineers Ireland and CIBSE, this technical presentation addresses the topic of: Understanding Off-Mains Drainage, current building regulations, wastewater treatment options and further signposting in Ireland.
by Kingspan Klargester
Registration Form