Tuesday 23rd June 2020
City of Newcastle Golf Club
Three Mile Bridge
Great N Road
NEWCASTLE UPON TYNE
NE3 2DR
Timings
8.00am – Registration
8.15am – Breakfast rolls tea/coffee
8.30am – First seminar
12.15pm – Lunch and Exhibition
09:30
PROBLEM SOLVING SOLUTIONS FOR COATINGS IN NEW BUILD AND RESTORATIONS
Being able to find coatings that last, provide protection and solve problems in the built environment is always a challenge. With Owatrol solutions we will explore these scenarios and provide solutions that are tailored to both new buildings and the renovation of older ones. Problems such as how to maintain exterior masonry substrates; How to make the coating last? Paints that work without stabilising solutions, saving time and money. Exterior wood protection that not only decorates, but protects the timber; How to get coatings to last when others are failing? At Owatrol we pride ourselves on providing coatings that solve these and many other problems whilst delivering solutions that other coating manufacturers are not able to provide. With Eco-Friendly products throughout our range of solutions, we are at the forefront of today's coatings technologies.
by Owatrol UK Ltd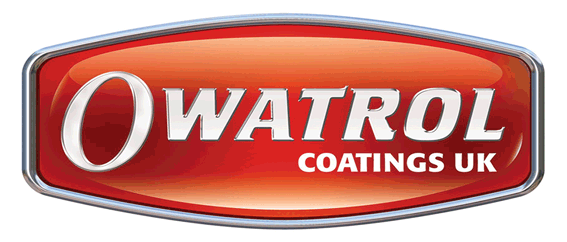 Register to attend below
11:30
SAFE ACCESS ALL AREAS
Safe Access All Areas is your opportunity to see how to solve those tricky access problems on site, whether through the roof, the ceiling, the walls or the floor. Ever thought about using your natural smoke vent as roof access or to provide natural daylight or even an emergency escape? Do you need fire rated riser doors that can be tiled to match your interior design? Or do you require floor access to a complex configuration of concealed underfloor services? All this and more will be explained. Attend Safe Access All Areas and don't forget your free gift.
by Access 360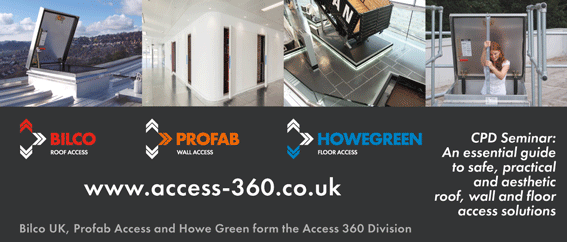 Register to attend below
Registration Form