Tuesday 13th April 2021
Our newest method to deliver CPD is these regional MEET the EXPERTS Online CPD events which will operate in exactly the same way that our LIVE events are staged – but, unfortunately, without the traditional Bacon Roll at 0815!!
Please take a look at the programme, select the talks you want to attend and allocate the space in your diary!

For each presentation you will be connected to the individual presenter for their seminar.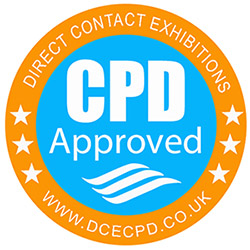 11:30
A GUIDE TO HVAC STANDARDS AND APPLICATIONS
This CPD focusses on providing an understanding of the standards and guidance relating to the HVAC industry, in addition to total insulation solution applications which provide the comfort, health, and safety to the buildings we work, rest and play in.
by Rockwool Ltd
15:00
EMERGENCY LIGHTING DESIGN – WHODUNNIT?
Based on a murder mystery style investigation, the seminar takes us to a fictitious place that has been affected by a serious fire incident. The seminar participants are invited to investigate who is responsible for the disaster. Written and presented in an interactive and fun way, this seminar looks deeper into the importance of designing emergency lighting. The investigation process will encourage a deeper understanding of the current Emergency lighting standards and reinforce the position of responsibility in the design and procurement process.
by 299 Lighting Ltd
Registration Form