Wednesday 22nd September 2021
Our newest method to deliver CPD is these regional MEET the EXPERTS Online CPD events which will operate in exactly the same way that our LIVE events are staged – but, unfortunately, without the traditional Bacon Roll at 0815!!
Please take a look at the programme, select the talks you want to attend and allocate the space in your diary!

For each presentation you will be connected to the individual presenter for their seminar.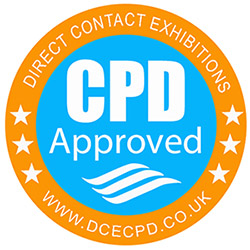 EXTERNAL ENVIRONMENT ENGINEERING
09:30
EFFECTIVE STORMWATER MANAGEMENT AND RETENTION SYSTEMS
This CPD explores the aims of Sustainable Drainage Systems, looking at both traditional and modern systems, both above and below ground. It looks at the latest methods of 'source control SuDS' and the pros and cons of various systems.
by Graf UK Ltd
10:30
THE BENEFITS AND APPLICATIONS OF POROUS SURFACING SYSTEMS
KBI UK has been at the forefront of the porous surfacing industry for over 2 decades. This CPD session aims to highlight the use of porous bound-paving and inform participants of its practical applications and benefits including paths, urban tree surrounds, new build, and commercial property.
by Kbi UK Ltd
Registration Form