Sto Ltd
Achieving good acoustics

Presentation Details:
The Sto CPD is intended to give an insight into what acoustics are, why & where acoustics are needed and how the integration of seamless ceiling or wall linings may be considered to be "invisible architecture" for all type of interior spaces.
The CPD also features a range of global reference projects and a short case study of the Alvaro Siza building Angra do Heroismo, in Portugal.
You can watch this presentation online for free. You will be sent a CPD certificate after watching the video presentation and completing the request form.
Register your details using the online form and get instant access!
This presentation is provided by Sto Ltd.
Website: www.sto.co.uk/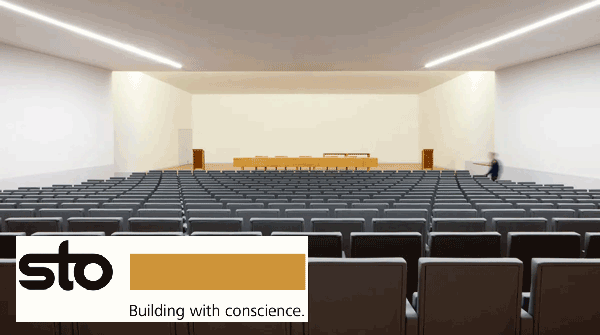 Simply enter your details into the form below to register and watch this presentation. It's completely free!
Please note: Your details will be passed onto the CPD provider.