Gapogroup Ltd
2020 Part L Regulations – Performance Gap & Annex C + Solutions

Gapogroup produces the multi-award-winning Gapotape – a unique yet simple combination of foil and foam tape, specifically designed for use in conjunction with rigid insulation board. It is the first product proven by the BBA (British Board of Agreement) to eradicate air leakage and thermal bridging where rigid boards are fitted between rafters in roof, walls and floors.
Presentation Details:
Part L amendments are on the way. Get ahead of the issue by eliminating the 'as specified' Vs 'as built' performance gap for insulation.
Problems
Current Risk Areas
Testing & Validation
Performance Assured Solutions
You can watch this presentation online for free. You will be sent a CPD certificate after watching the video presentation.
Register your details using the online form and get instant access!
This presentation is provided by Gapogroup Ltd
79 Main Street, Castlewellan, BT31 9DQ, N Ireland
Website: www.gapogroup.com
Email: [email protected]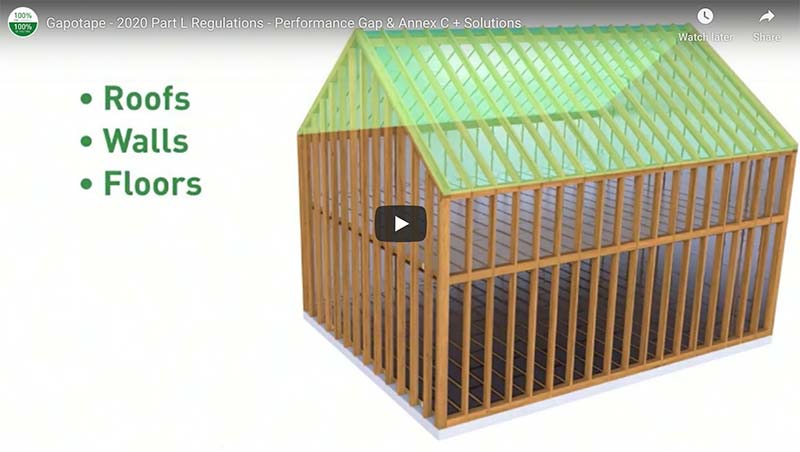 Simply enter your details into the form below to register and watch this presentation. It's completely free!
Please note: Your details will be passed onto the CPD provider.