Presentation Details:
Topics covered in this cpd are:
Arjo – who we are, our service and solutions
Who are the Changing Places consortium
What is the current situation
The size of the problem
The Purple Pound
Benefits of businesses
Available Changing Places funding
The Requirements and Guidelines
Planning and Design
Equipment installation requirements
You can watch this presentation online for free. You will be sent a CPD certificate after watching the video presentation and completing the request form.
Register your details using the online form and get instant access!
This presentation is provided by Arjo.
Website: www.arjo.com/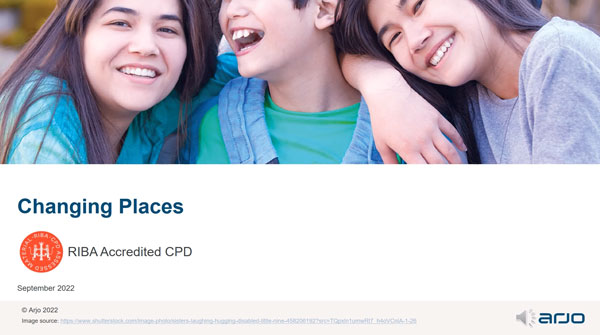 Simply enter your details into the form below to register and watch this presentation. It's completely free!
Please note: Your details will be passed onto the CPD provider.